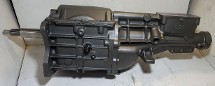 600hp T5 Fits:1984-1995 Mustangs and other applications where a T5 is desired. The PRO/GF T5 is built with a Synchronized 9310 Alloy Gear Set, carbon fiber syncros, solid 3-4 keys, cluster support plate, 26 spline inputshaft, 59% overdrive, 7 tooth speedo gear. See the images below of the upgraded parts built into this transmssion.

NOTE: This Style Transmission GEAR is STRONGER than a FACTORY GEAR and may GENERATE more Gear Noise when Driven on the Street.
---
Gforce Gears Installed into the case
---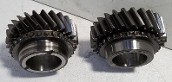 3rd Gear Compareason can you tell which gear is stronger?
---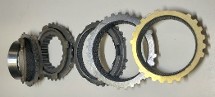 Aftermarket NEW Style Carbon Fiber Syncros on all Gears
---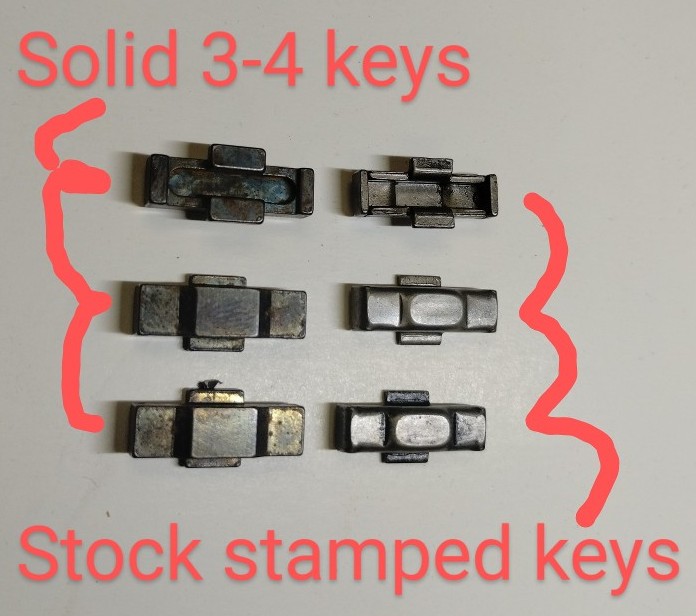 The stock keys are weak and could break from hard or missed shifts
---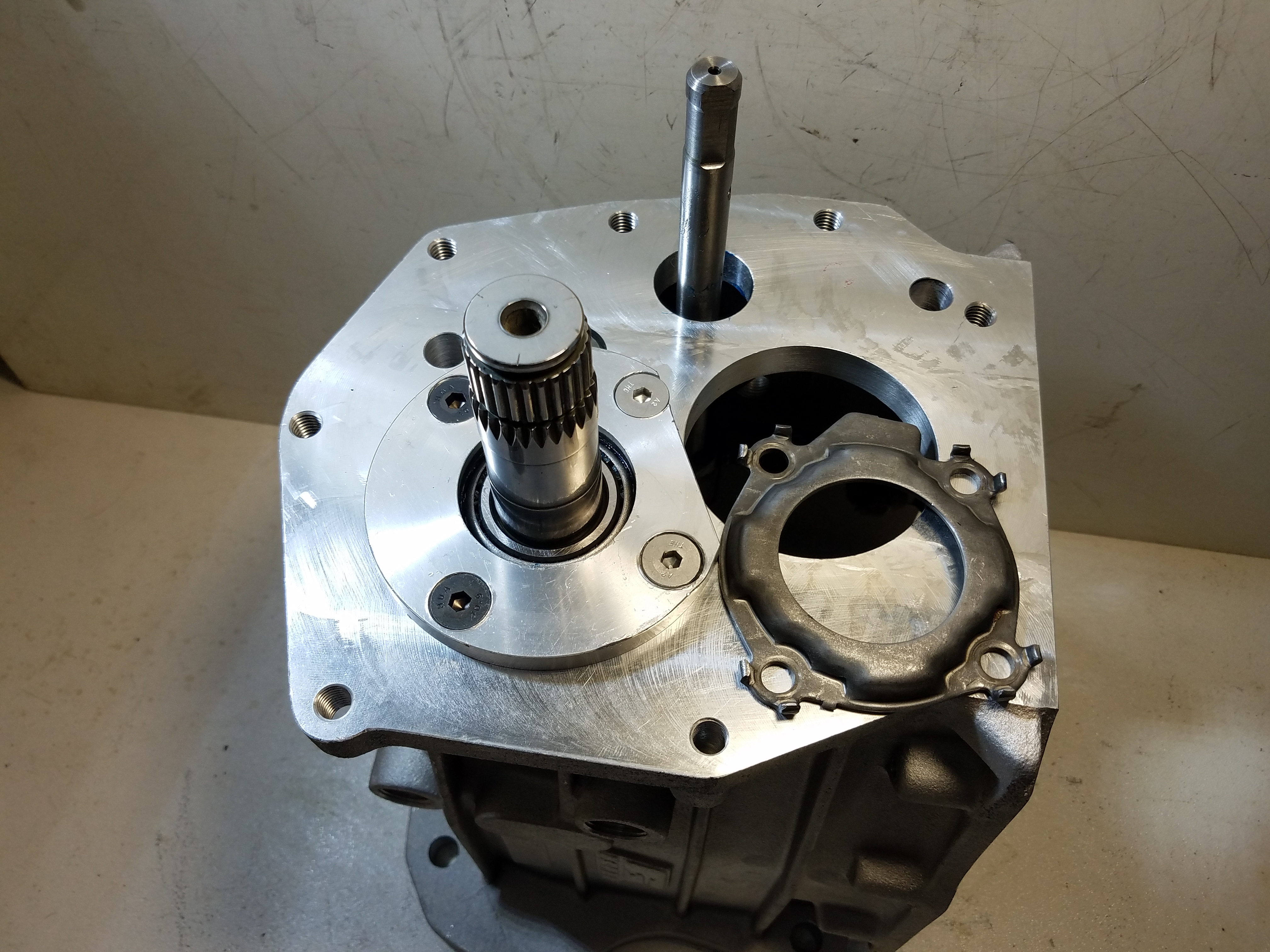 Cluster support plate installed stengthens cluster bearings
---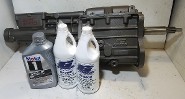 Transmission built ready to ship with special gforce oil
---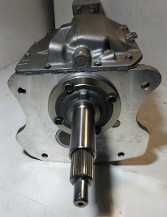 26 Spline Inputshaft with all steel bearing retainer
---
Pricing Options: There are 2 Price options. One includes the Gforce Case the other does not. Case failures on a T5 are very rare.
Core Charges and Shipping: At check out $350 core charge will be added to your order and shipping costs to your location.
Core Refunds: If you return a Core T5 you are entiled to a refund. However incoming shipping on the core must be paid by you the buyer on your own account or use Promotion's shipping account. When using Promotion's account, the shipping charges will be deducted from your $350 core charge and a check will be mailed to you for the diffrence. Use your own account and recieve the full $350. Please Call to lock in your core refund amount before sending core if desired. Be assured Promotion will do our best to maximize your core refund.
Use our Secure check out to buy now. You can also call in to place your order over the phone.